Ningbo Bestway Magnet Co. Ltd is located in Ningbo, China, and was established 2000. We manufacture of a various magnets, although we specialize in: Magnet balls ( Neocubes), Sintered NdFeB Magnets, Bonded NdFeB Magnets, Alnico Magnets, SmCo Magnets, Ferrite Magnets, Rubber Magnets, and some magnetic machineries.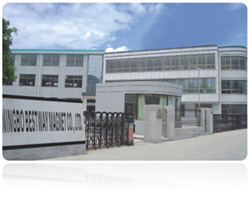 Nowadays , neocube is very a famous and popualr magnetic toy , some people called them neocube,buckyball,magnet ball,Zen magnets, the neocube.. also !Meanwhile , we are a professional manfacturer of magnet ball in Ningbo China !
1. We are pround of obtain CE certificate for the magnet ball at the end of 2009. Pls check the attachment for the CE certificate !
2. We have factory to produce the magnet ball professionally . We could produce the magnet ball accoring to your request .
Size : D2.5mm,D3mm,D4mm,D5mm,D6mm,D7mm,D8mm... ...
Coating/Color : Ni , Black ,Silver, Gold,Purple,Red,Yellow,Green,Blue ... ... .
Grade : N35,N38,N42,N45... ...